RANKLESS #43 - Rooster Hair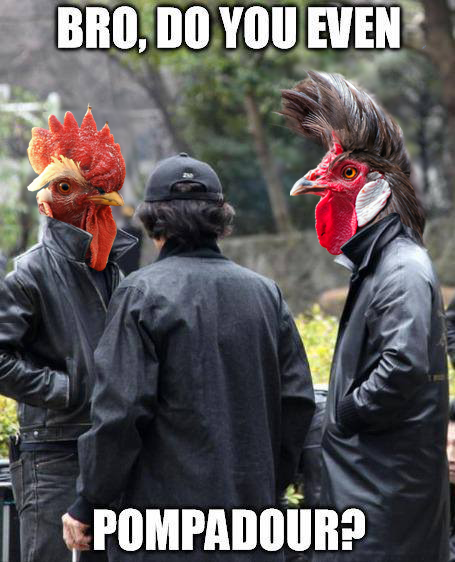 Hello again Rankless fanatics. I have a new Rankless comic page up today called "Rooster Hair." This is the first time in the comic that I mentioned Josh's crazy but cute puffy ball hair. And you know what? It does look like a rooster's hair...or should I say their cool pompadour like red skin flap and/or hair on their heads. Haha.
In other news, I have an annoying vibration in my pelvis area that triggers every forty seconds and it's driving me bananas. That's a capital B.A.N.A.N.A.S. Gosh! Maybe it'll go away on it's own but it's been almost a week now. Seriously distracting. I'll fill you in next week if the ghostly vibrations continue...oooooooo.
Sticky News
I have a brand new website that I hand crafted! Yes indeed, I design websites AND draw comics. If you like it and would like one designed for your comic, contact me by smashing here. I'll give you a good quote. :)
Also, you may notice some amazing images on here from other comic artists and creators. That is because of the great and wonderful Comicad.net. Simply put, it is a comics, art and games ad network for comic artists, by comic artists. If you want to check it out then head on over to comicad.net now.

Author: Ryan Chandler of Flapjack Studios (c) 2022.