RANKLESS #47 - Mystery Button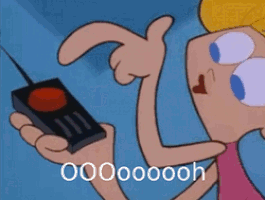 Happy Sunday Rankless fans! I have a new comic for you called "Mystery Button." In todays comic Josh finds a mysterious button in the attic floor boards. What could it be? Why is it there? These questions and more will be answered soon!
I hope you all like my Dexter's Lab meme. I thought it was quite appropriate. Christmas is coming up soon. I hope you all have a happy lead up to a wonderful evening. Talk to you soon comic fans.
Oh, for anyone wondering what Dexter's Laboratory is, here is an exert from Wikipedia - "Dexter's Laboratory is an American comic science fiction animated television series created by Genndy Tartakovsky for Cartoon Network. It follows Dexter, a boy-genius and inventor with a hidden laboratory in his room, which he keeps secret from his parents. He is in a constant battle with his older sister Dee Dee, who always finds a way to get inside Dexter's lab and foil his experiments. Dexter engages in a bitter rivalry with a fellow boy-genius named Mandark, who is Dexter's neighbor and classmate. Prominently featured in the series' first two seasons are the superhero-based secondary characters Monkey, Dexter's pet lab-monkey/superhero, and The Justice Friends, a trio of superheroes who share an apartment."
Sticky News
I'll be printing a Living With Stacy book soon comprised of my first 100 comics! You can check out the GoFundMe page and pre-order the book here. Later y'all!
Patreon
Would you like to support Rankless the Comic? Then please do so by checking out my Patreon page. Gain early access to pages, extra art and cool surprises. Fancy yourself an Elite rank? Then get ready for a life of luxury by securing one of the "High Rank" tiers. Learn more about ranks on my Patreon page.

Author: Ryan J.S. Chandler of Flapjack Studios (c) 2018