RANKLESS #02 - Don't Eat Me!
Hey Rankless fans. I was thinking about posting some inspirational quotes and pictures to go along with my Rankless Comic updates. Yeah...yeah, the more I think about it, the more fun it sounds. Look forward to new quotes every update.
Rankless is about to get very interesting, very fast! So hold on to your phones folks! I also want to give a big shoutout to myself for designing the brand new Rankless website. Thanks me, I love what you've done with the place.
Also, whenever I see a T-Rex I can't help but think of this.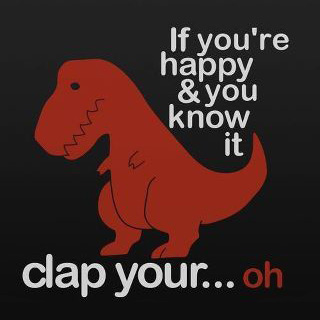 Sticky News
I have a brand new website that I hand crafted! Yes indeed, I design websites AND draw comics. If you like it and would like one designed for your comic, contact me by smashing here. I'll give you a good quote. :)
Also, you may notice some amazing images on here from other comic artists and creators. That is because of the great and wonderful Comicad.net. Simply put, it is a comics, art and games ad network for comic artists, by comic artists. If you want to check it out then head on over to comicad.net now.

Author: Ryan Chandler of Flapjack Studios (c) 2022.