RANKLESS #44 - Friendship Laser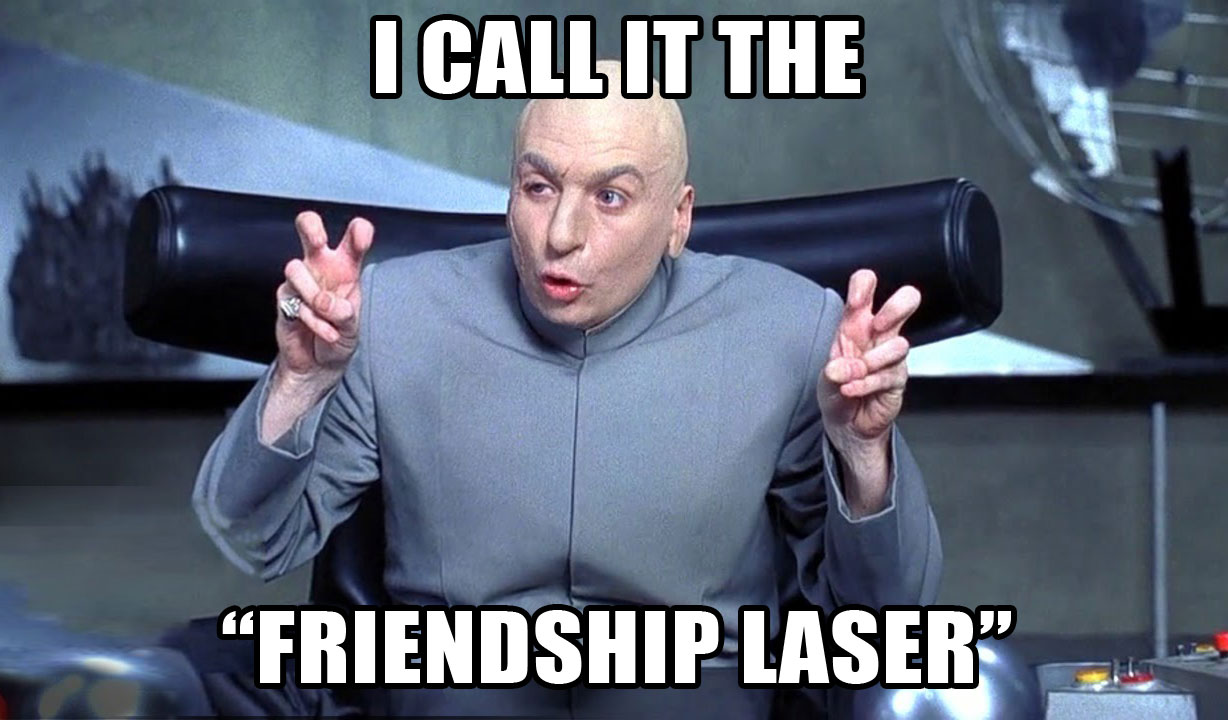 Wow, so many awesome quotes in today's Rankless comic called "Friendship Laser". One being "I like to call it, the friendship laser." Haha. And second being "Are you a do'er or don't'er?" Priceless! I hope you like my dialog as much as I do. :)
In other news, my vibrations in my lower belly are all but gone! Seems cranberry juice, and vitamin B12 did the trick. So if you ever have weird phantom vibrations like a cell phone in your body somewhere, try B12 and cranberry first. Noice! That's it for now Rankless fans, see you next week. Peace!
Sticky News
I have a brand new website that I hand crafted! Yes indeed, I design websites AND draw comics. If you like it and would like one designed for your comic, contact me by smashing here. I'll give you a good quote. :)
Also, you may notice some amazing images on here from other comic artists and creators. That is because of the great and wonderful Comicad.net. Simply put, it is a comics, art and games ad network for comic artists, by comic artists. If you want to check it out then head on over to comicad.net now.

Author: Ryan Chandler of Flapjack Studios (c) 2022.