RANKLESS #46 - 90s Creepy Attic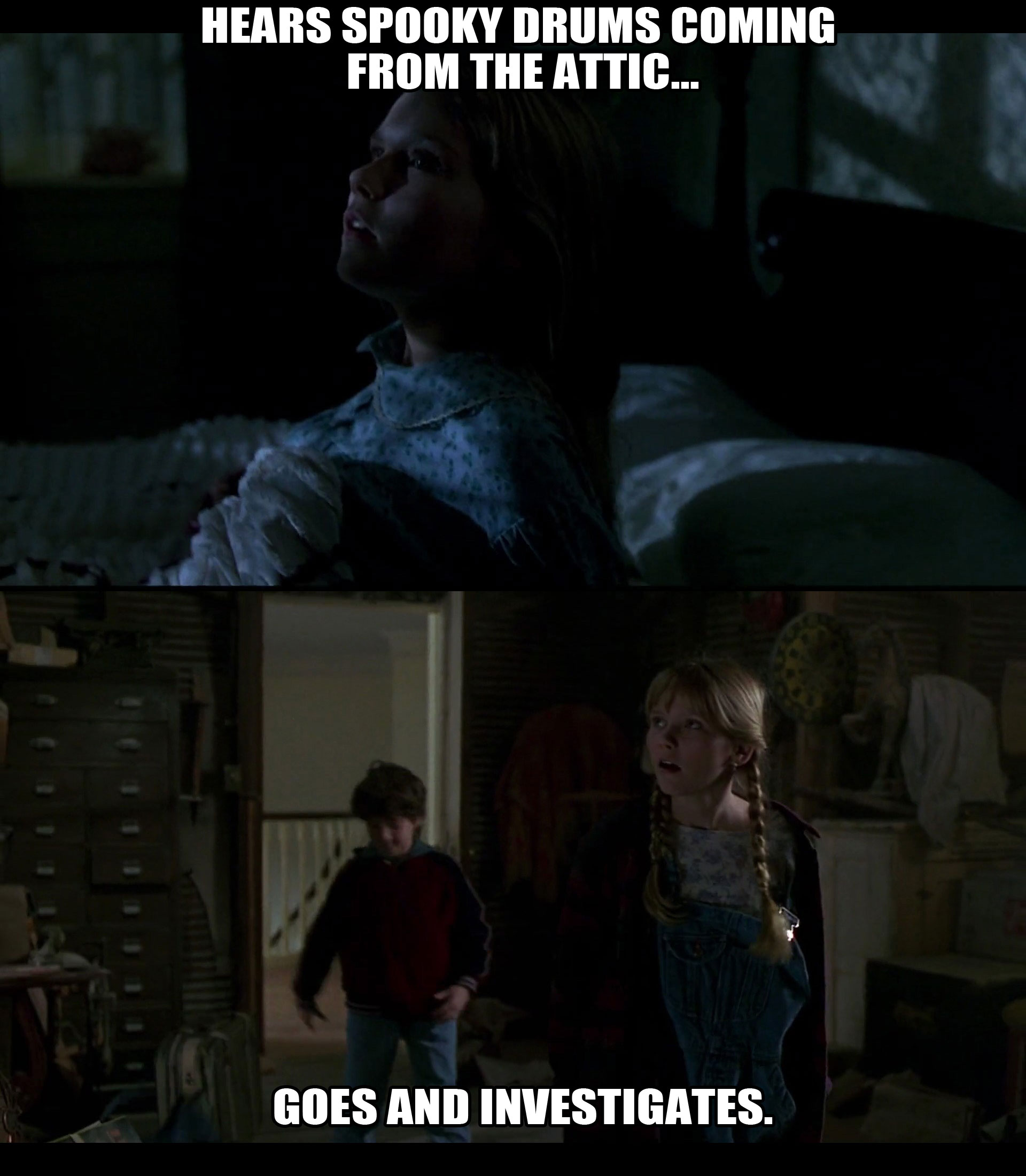 Heyo Rankless comic fans, I have a new page today called "90s Creepy Attic." Josh makes his way up to the attic for the first time. Never being in an attic before Josh finds it creepy as hell.
Speaking of attics, have you ever wondered why there were so many creepy attic scenes in 80s and 90s films? Think about it, there were a lot. We've got Gremlins, Goonies, Jumanji, Neverending Story, Home Alone...Okay, Home Alone had more of a cool attic, but that basement though. Anyhoo, you get the idea. This page is dedicated to all those great attic scenes out there.
Sticky News
I'll be printing a Living With Stacy book soon comprised of my first 100 comics! You can check out the GoFundMe page and pre-order the book here. Later y'all!
Patreon
Would you like to support Rankless the Comic? Then please do so by checking out my Patreon page. Gain early access to pages, extra art and cool surprises. Fancy yourself an Elite rank? Then get ready for a life of luxury by securing one of the "High Rank" tiers. Learn more about ranks on my Patreon page.

Author: Ryan J.S. Chandler of Flapjack Studios (c) 2018